Commercial Alarm & Security Systems in Vancouver
BH Security did a great job in outfitting our building with a security camera system! Yossef was very professional and gave a lot of thought to the best approach to coverage and design for the areas we were concerned about. 10/10, would do business with again and highly recommend BH Security Systems to everyone. Thanks!
Satoko Oka Norimatsu
2023-02-10
I got a new intercom and security cameras for my property. Yossef was professional and attentive to my needs and questions. Thank you for the peace of mind and installing the system quickly and explaining how to use the app and devices patiently. Highly recommend.
Carmine Paradiso
2022-11-24
great service and very reasonable
Keith Blackmore
2022-11-23
Had contacted several other companies for an emergent repair but none could come for days. Yosef was able to solve the issue quickly that same day. Brilliant! He's on my speed-dial now for any intercom issues I have in the future.
Yossef installed an intercom system at my business. He was quick and did a fantastic job. Would recommend!!
Allison Calcutt
2022-10-05
We couldn't be happier with the service we received from BH Security Systems. From the initial consult to installation and even further support following installation, the customer service, expertise and professionalism were all amazing. Their industry and product knowledge was comprehensive and the time they took to explain options and various functions was much appreciated. We feel very secure and comfortable in our home. Thank you so much!
BH security systems arrived a little bit earlier than their scheduled time with me which was a welcome surprise. Usually, companies arrive late for me, 30 minutes - 3 hours late so I was really happy with BH security systems from the get go. He fixed everything, answered all my questions and explained everything to me very well. I will definitely recommend BH Security Systems and contact them again if I need anything in the future.
Yossef was awesome! He answered my call personally!!(unlike other companies who have an answering service that don't call back). Fit me in at the end of the day for my urgent request. Took him under 5 minutes to help me out. I was very satisfied.
I had an issue with my current security system. Sent them a video of the problem and they were able to diagnose it just from the video. So this save me money as a technician was not needed. They promptly ordered the part and Yousef delivered it the next day. So very fast service! I will definitely use them again for all my security needs going forward as I appreciate their upfront pricing and honest work.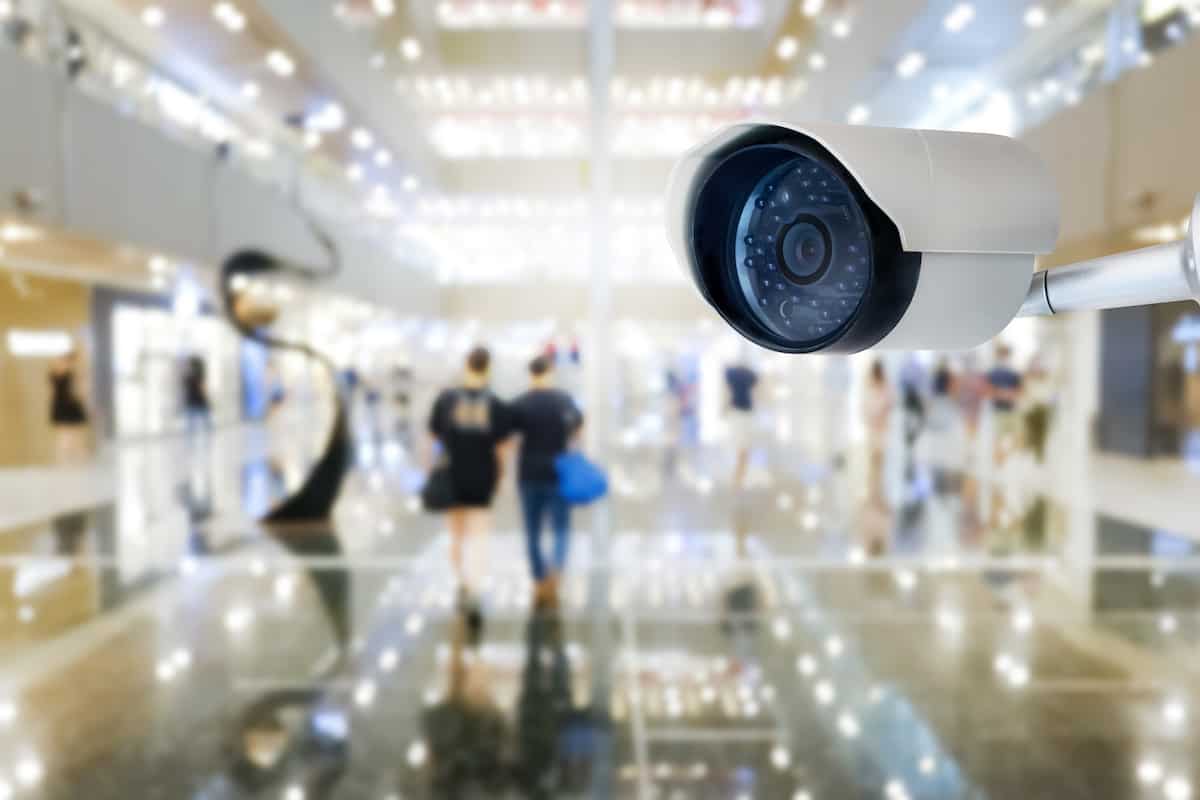 Commercial Security Systems in Vancouver
Business and commerce are a thriving force in British Columbia. Companies big and small need reliable security systems to protect themselves as well as their assets . We place the same importance to all our projects regardless of size. We specialize in providing custom solutions that exceed your expectations and guarantee our workmanship and products. 
We service all types of businesses, including :
Product-oriented stores
Multi-corporation office buildings

 

Governmental funded organizations
Factories and industry facilities

 

Small-to-medium local businesses

 
Why are commercial security systems in Vancouver crucial for businesses?
Companies are often targeted for theft due to the volume of valuables on site. Investing in a reliable security system can help protect your assets, your employees as well as your costumers. Some added benefits include: 
Integrated security systems allow you to protect your business.
Sites equipped with security systems are often given a lower premium cost. 
Avoid scammers trying to benefit from your company. Keep your premises in sight at all times.
Protect your employees and benefit from a faster response from the authorities in case of emergency.
Monitor your business from anywhere in the world.
Set authorized users to meet your needs.
We are committed to providing you with the best solution to meet your needs, including:
Restrict unwanted access and keep track of the flow of people and much more with our integrate access control services.

 
C

ommunication is swift with local authorities in case of intrusion and break-ins with our advanced alarm systems.
Featured commercial security systems in Vancouver
At BH, we focus on delivering first-class installations while giving you full ownership of the commercial security systems in Kitsilano.
We provide a free quote and perimeter assessment on site, and guarantee a fair price. No hidden costs, and guaranteed costumer satisfaction! Don't wait, contact us today!
Frequently asked questions
A commercial security system is a set of technologies designed to protect commercial properties and their occupants from security threats such as burglary, theft, vandalism, and unauthorized access. A commercial security system typically includes a combination of access control systems, surveillance cameras, intercoms, alarms, and other security devices.
Businesses use a variety of security systems to protect their properties and assets. Some of the most common systems include access control systems, surveillance cameras, intrusion detection alarms, enter phones and emergency call buttons. Businesses may also use more advanced security technologies such as biometric identification systems and remote monitoring services to enhance their security posture.
The main difference between residential and commercial security is the scope and complexity of the security system. Residential security systems are typically designed to protect a single-family home and its occupants, while commercial security systems are designed to protect larger properties such as office buildings, retail stores, and multi-residential apartment buildings. Commercial security systems are generally more complex and feature-rich, with a wider range of security devices and technologies.
The three main types of security systems are physical security systems, electronic security systems, and procedural security systems. Physical security systems include devices such as access control systems, locks, and barriers that physically restrict access to a property or area. Electronic security systems include technologies such as surveillance cameras, intrusion detection alarms, and fire alarms. Procedural security systems include policies and procedures that govern access to a property or area, such as visitor screening and employee background checks.
Choosing the right security system for your business can be a challenging task. To begin, you should conduct a security risk assessment to identify the specific security threats and vulnerabilities that your business faces. Based on your assessment, you can then determine the types of security systems and technologies that are most appropriate for your business. You should also consider factors such as your budget, the level of security you require, and the potential impact of a security breach on your business. It is always a good idea to contact a trust worthy security expert to guide you through the proccess.
There is no one-size-fits-all answer to this question, as the most secure security system depends on the specific needs and circumstances of each business. However, a comprehensive security system that incorporates a range of security technologies such as access control systems, surveillance cameras, intrusion detection alarms, and intercoms is generally considered to be the most effective way to protect a commercial or multi-residential apartment building from security threats. It is also important to ensure that your security system is regularly maintained and updated to ensure its continued effectiveness.